How to Remove a Car Battery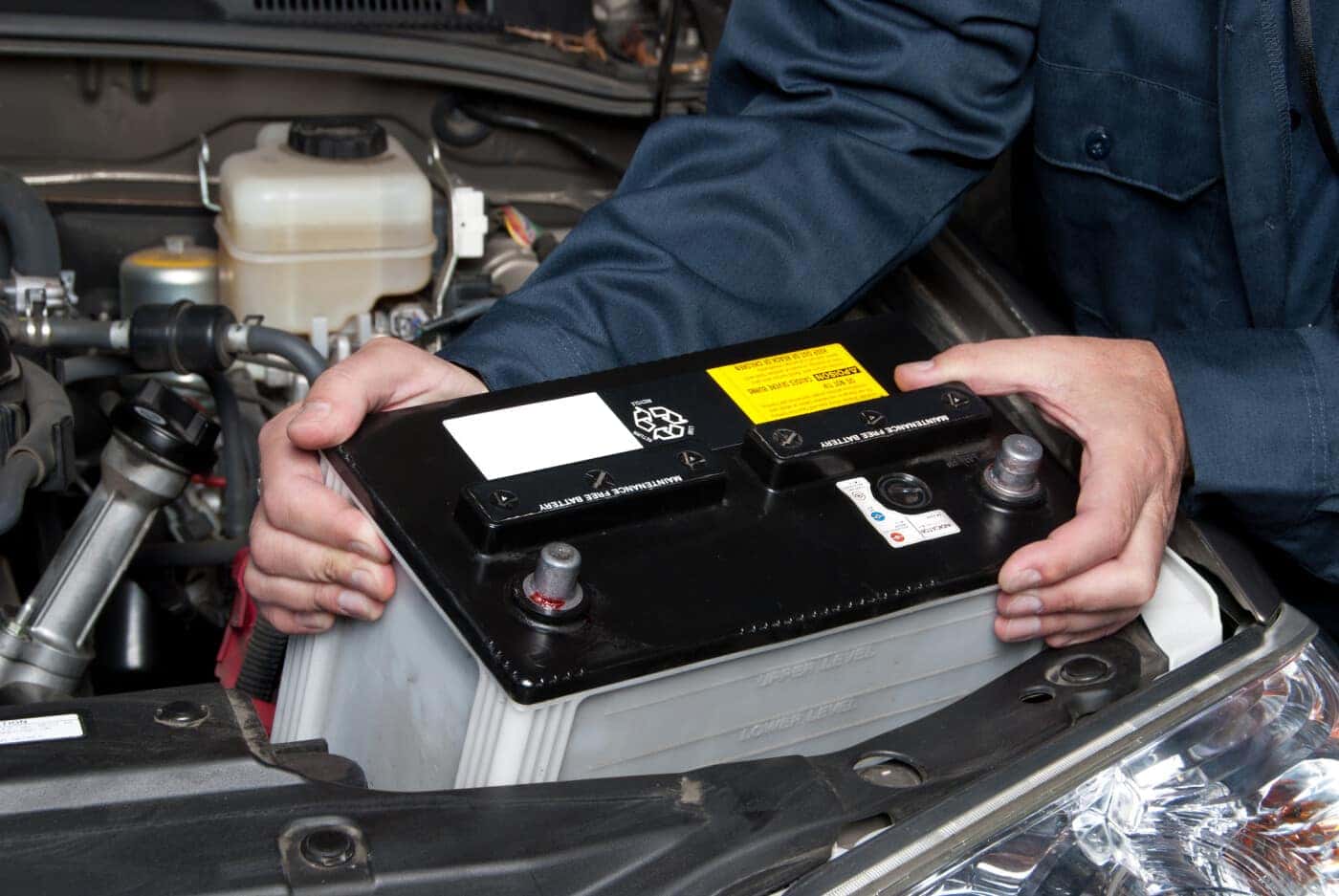 Humboldt drivers intent on removing a car battery themselves should know that, while it's an easy process, it can be dangerous. Thus, it's important to know the right method, so you don't hurt yourself. Read our guide carefully, and then if you think you might need help, or you're looking to replace your battery, explore our service specials and contact our service department.
Preparation
When removing a car battery, please note that they hold enough voltage to kill, so make sure that you're wearing insulated gloves. Lexington drivers should also wear goggles to make sure they don't get any battery acid or corrosion dust in their eyes. Before we go over the steps of how to remove a car battery, take these steps to prepare for the job:
Turn off your car.
You may be exposed to noxious fumes. Make sure you're in a well ventilated area.
Take off all of your jewelry. You'll get a shock if any metal you're wearing comes in contact with the battery.
Procure some zip ties to keep your battery cables in their proper place. If any of the clamps on the cable slip and come into contact with each other, expect sparks, which can be a fire hazard in the highly flammable setting of your engine block.
Cover the positive cable end with a cloth once it is removed to avoid the risk of metal-to-metal contact.
Some battery terminals are fused to your engine block. In this case, there's a special tool you can buy to loosen them. If this problem arises, reach out to our parts department to purchase the tool.
Removing Your Car Battery
Once you're ready, follow these steps on how to remove a car battery. Don't hesitate to call us for help:
Locate the negative terminal on your battery. It will have a black plastic cover with a minus sign.
Get your pliers and take hold of the bolt head.
While holding the bolt head of the negative terminal still, use a wrench to remove the nut, and then pull the negative terminal cable off and place it somewhere away from the battery.
Once you've taken care of the negative terminal, repeat the step for the positive cable. Remember not to let the two cables touch.
Many batteries are held in place by a bracket. Use your pliers to take out the screws used to hold it in place.
You're now ready to lift your battery out of the engine block. Remember, it's about 40 pounds, so brace yourself.
Get Help With Removing Your Car Battery in Jackson
Dyersburg drivers who read our guide on how to remove a car battery and need further help can call Allen Samuels Hyundai at 731-313-7390. If you have other questions about car care, be sure to explore our service tips and parts tips for more informative reads about how often to rotate your tires and how to jumpstart a car.