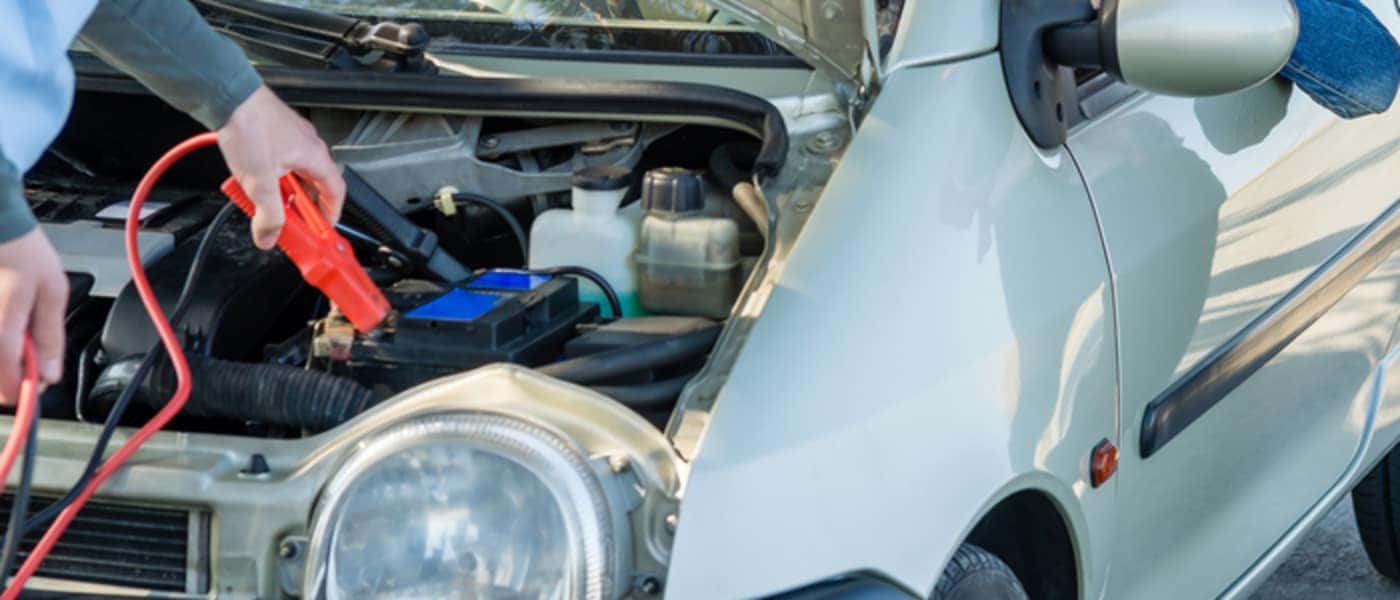 If your vehicle won't start, you probably need nothing more complicated than a jump start. That might seem like a daunting prospect if you're unfamiliar with what's under the hood or have simply never tried to jump start a car battery, but it's an easy enough process to learn.
Our service center technicians are always happy to offer advice, so read on to discover how to properly jump start a car.
How to Properly Jump Start a Car
To start with, you'll need a set of jumper cables and another vehicle. You can carry the first in your trunk and call a friend for the second if you ever get stuck around Dyersburg.
Now simply follow these steps:
Park the other car facing your vehicle, then turn off the engine and ensure both parking brakes are engaged.
Open each hood, find the batteries, and expose the battery terminals.
Identity positive and negative terminals, ensuring they're clean and free of corrosion.
Connect your red clamp to the positive post of your dead battery, then uncoil the cable and hook the other red clamp to the positive terminal of the other vehicle.
Connect your black clamp to the good battery's negative post, then connect the final clamp to an unpainted metal surface on your car's frame.
Once everything is hooked up, start the working vehicle's engine followed by your own vehicle.
That's how often to rotate your tires. You can now carefully remove the jumper cables in reverse order, then shut off the car you used to help your own. Keep your engine running for at least ten minutes to ensure the weak battery doesn't die again.
Use Roadside Assistance for a Jump-Start Car Service
If you're worried about performing a jump start to your car battery or if your car won't jump start, you can always request roadside assistance.New Hyundai vehicles include a 5-Year/Unlimited Mile 24-Hour Roadside Assistance plan, so expert technicians will be ready to help whether you need a jump start car service on the outskirts of Lexington or towing services in the middle of Humboldt.
Turn to Allen Samuels Hyundai for Servicing and Maintenance Advice
You could need anything from anoil change to advice on the proper way to jump start a car and the team here at Allen Samuels Hyundai would always be ready to help. For any further assistance, please feel free tocontact us today.